Cruises
TAKE A CRUISE ON CRYSTAL CLEAR WATERS 
Take a cruise on the brilliant blue waters in the Queenstown Lakes District.  
Most of the action happens on Lake Wakatipu, New Zealand's longest lake. It's also one of the coldest - so why swim when you can cruise? Private charters, sailing trips and sight-seeing trips - it's all here, dive in!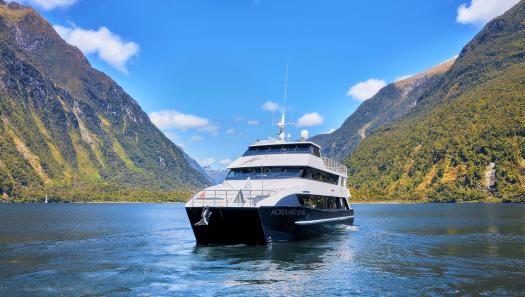 The Fiordland Jewel offers a new and luxury boutique cruising experience sailing the Fiordland, one of the southern hemispheres most...