This one is for the romantics. Surrounded by landscaped gardens with views of the mountains, this charming old building is a fairy tale setting for a romantic dinner. Gantley's Restaurant is the perfect venue for those in love – whether that's with superb fine dining, excellent wines, or your other half (we don't judge).
Gantley's was built in the 1860s; it was a wayside inn for gold miners, owned (somewhat ironically) by Queenstown's first policeman, Patrick Gantley. Continuing a fine tradition of hospitality, the restaurant is known around the world for its wine list – New Zealand's most awarded.
A self-confessed fine wine and food addict, I only bring my partner along as someone to chat to in-between courses. We take the complimentary shuttle from central Queenstown to Gantley's; it's only 7km outside of town, but I'm sure the drink driving rules are much stricter than when Patrick Gantley was Queenstown's copper.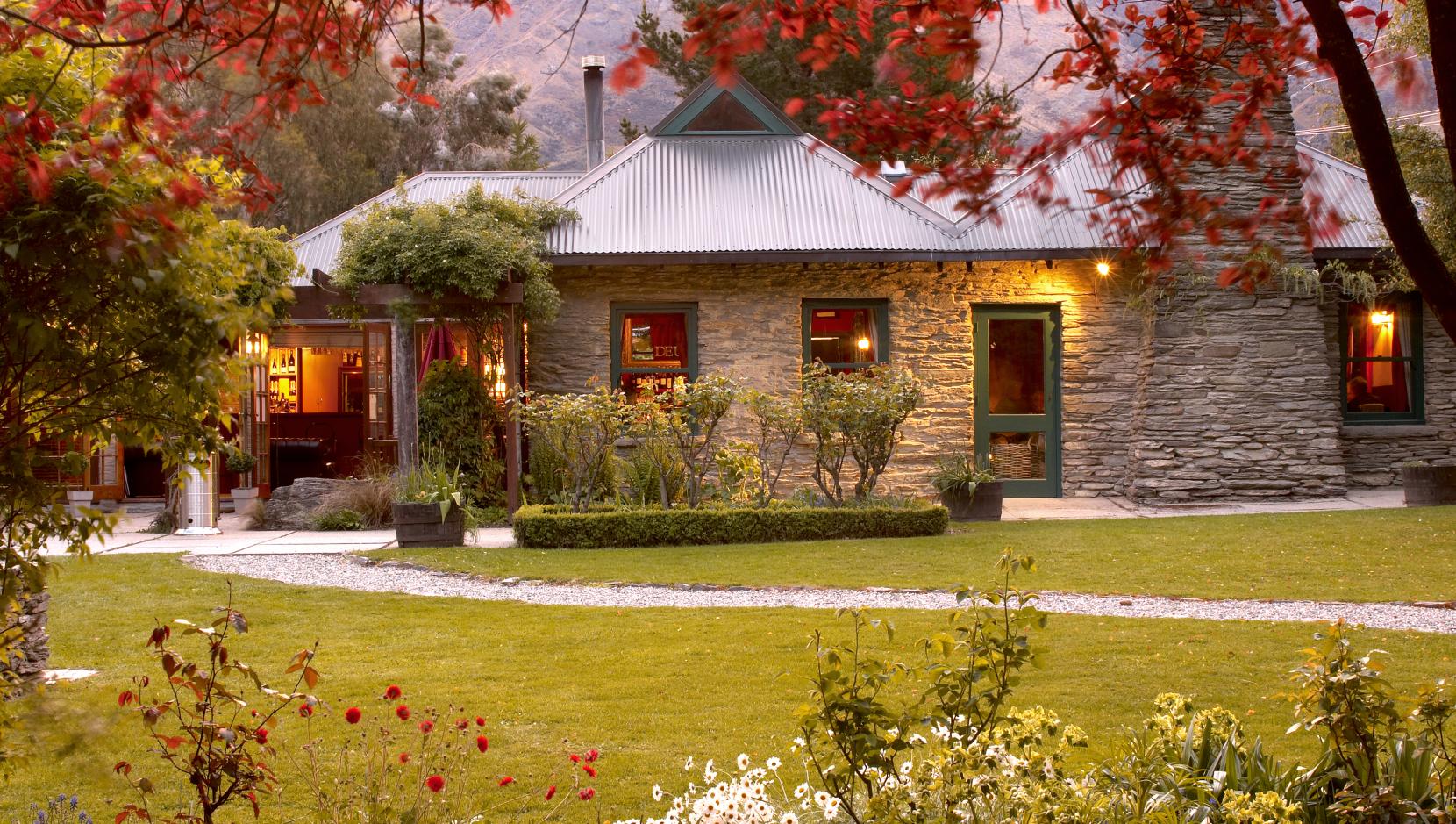 Is this Queenstown's most romantic restaurant? We think so!
From the moment we walk through the door, it's obvious wine is taken seriously here. It's not just something to suck on while you wait for your main course. The library features robust armchairs, a crystal chandelier and walls lined with wines. Gantley's boasts a cellar of over 250 wines, representing the very best vintages and regional grape varieties from New Zealand and internationally.
Located right next to the bar, the library is perfect for a wine and cheese evening, but today we head straight over to the dining area. The old stone walls, wooden ceiling and open fireplace equates to a cosy and rustic atmosphere. The table is set beautifully, there's a candle on the table and soft jazz music playing in the background. Gantley's offers an al a carte option as well as an eight-course or six-course degustation. We decide to trust the chef and Sommelier Brent Rands and opt for the six-course degustation matched with local wines. I pick the vegetarian version – it's rare to find a chef that can transform vegetables into fine cuisine and my high hopes are met.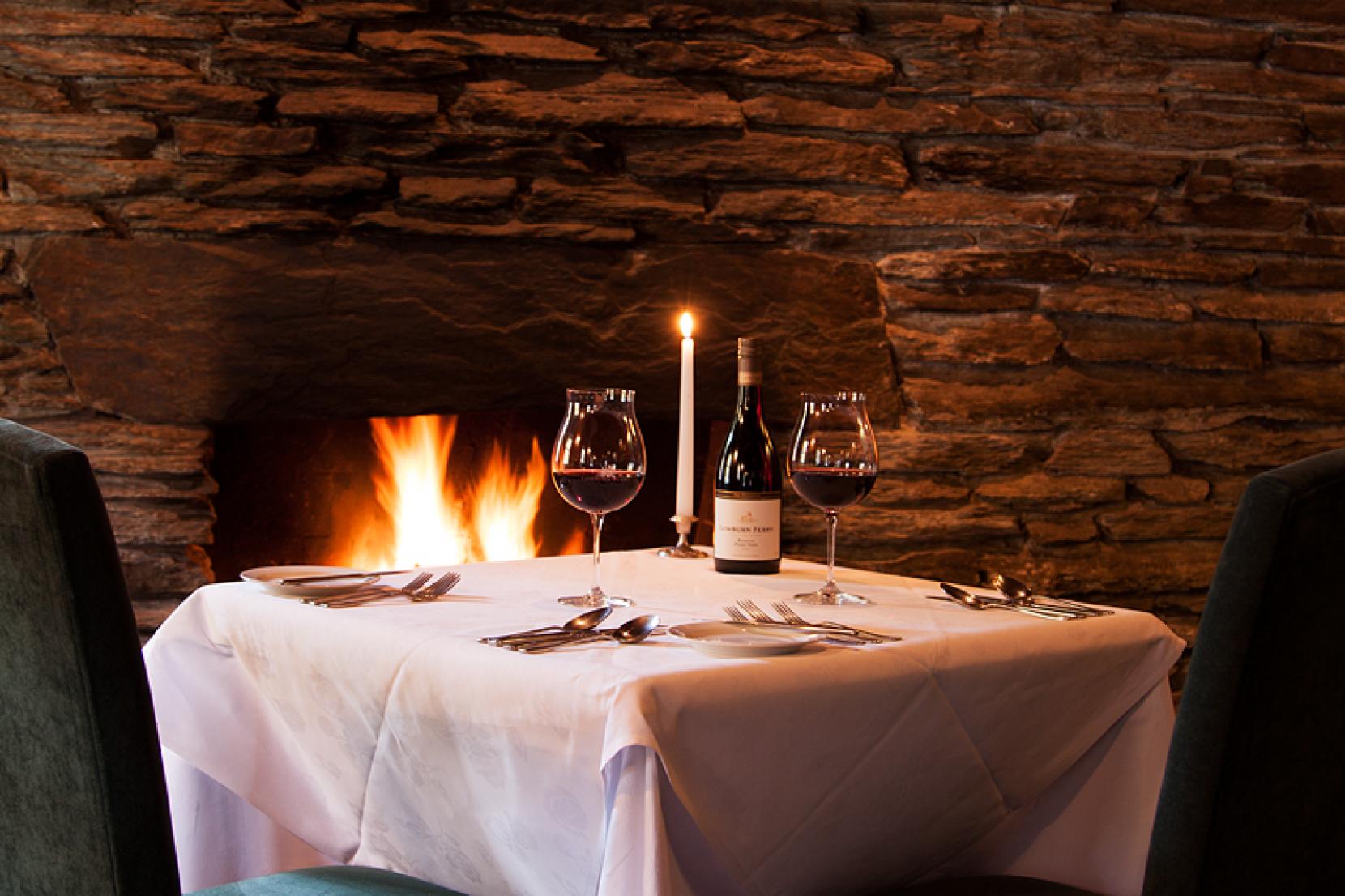 Gantley's is in a charming historic building with a rich history in hospitality
The first course is a Jerusalem artichoke soup, with the distinct artichoke flavours accented with a not-too-sweet Riesling wine. The portion size is perfect and we're both feeling prepped for the next five courses. The soup is followed by a creamy cauliflower and cheddar dish matched with Chardonnay (vegetarian option) and my partner loves the Mt Cook salmon gravlax, a traditional Nordic dish made with raw, cured salmon. Though neither of us are typically fans of white wine, with Brent's guidance, we find ourselves really enjoying the wine matches and learning more about how the flavours of the dishes and wines interplay. Yep, we're starting to feel like sophisticated, clued-up foodies and we'll be thinking twice about ordering the bog-standard house red wine with meals in future.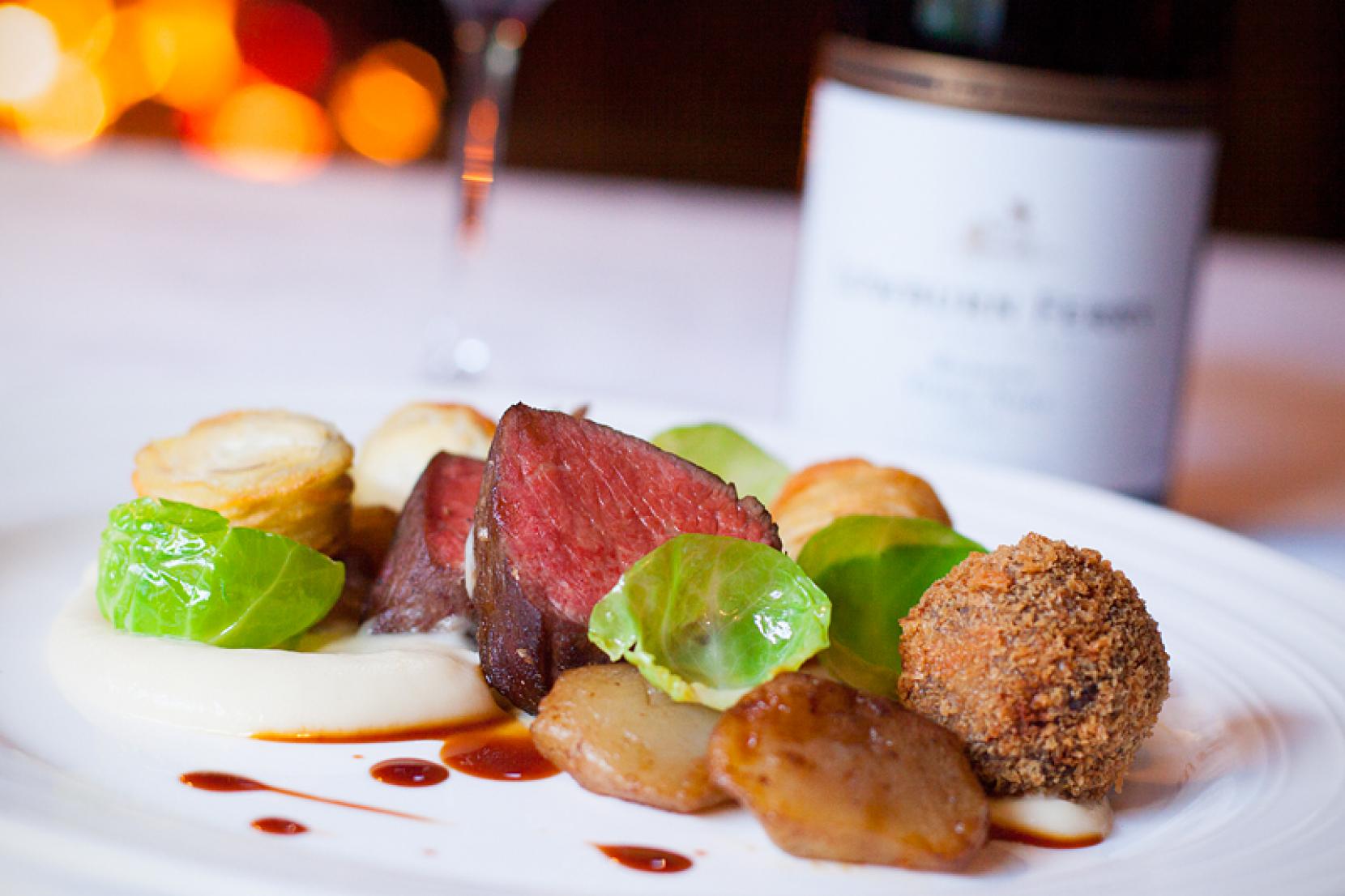 Wine and food matching is taken seriously at Gantley's
As well as Brent's expert wine matching, it's the silver service that makes Gantley's stand out from the rest of the fine dining crowd. Efficient, polite and en-pointe, the staff ensure you're well looked after, but without the awkward stuffiness of the silver service you might find in Auckland. Friendly, Southern hospitality still runs strong in this historic restaurant.
The third course is a beetroot ravioli paired with a beautiful local Pinot Noir and my partner enjoys the duck leg terrine, a move away from the stock-standard steak variety. My favourite course is the vegetarian wellington made with sweet potato, kale, spinach, mushroom and chestnuts. It's a course that highlights the skill of the chefs here at Gantley's – it's not often vegetarian food is this sumptuous!
It was hard to savour dessert – a chocolate mousse with golden baby beetroot, because it looked and tasted so good, eating it slowly and delicately required more self-control than I possess when it comes to chocolate. However, the final course, cheeses of our choice matched with a tawny port, was our opportunity to slow down and reflect on the dining experience. We went for a sheep's milk gouda and the Whitestone Windsor blue; both delicious with the port and a great way to round off the ultimate dining experience.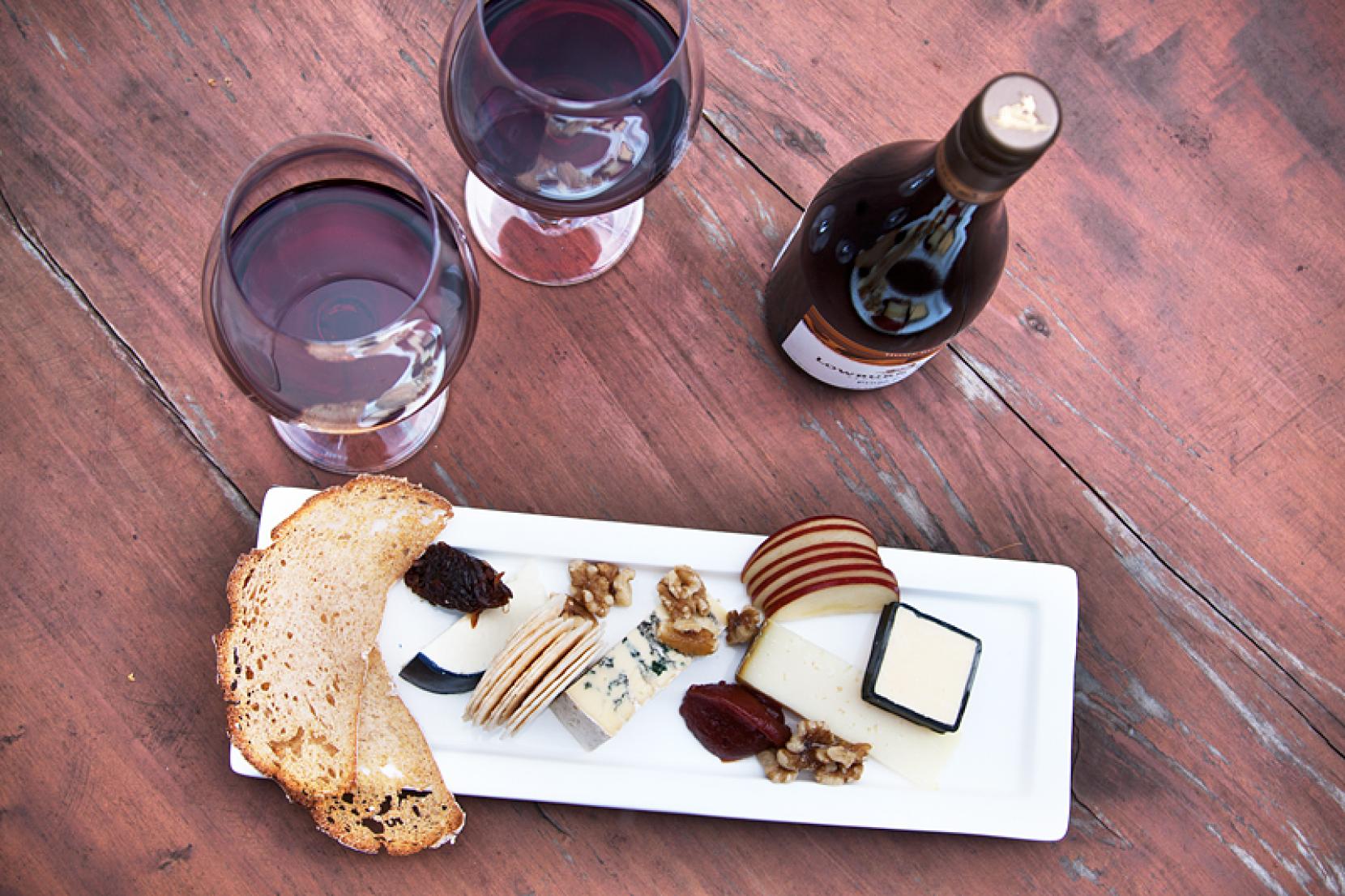 Great for a relaxed wine and cheese evening, or a sumptuous eight-course degustation
The Shortcut
WHERE: 172 Arthur's Point Road.
STYLE: Fine dining with excellent wine matches.
VIBE: A cosy historic building set in beautiful gardens with candles on the tables… is this New Zealand's most romantic restaurant? We think so!
THE VERDICT: Great for a romantic evening out, for special occasions and for those who really, truly love great food. Word has it, this is also an excellent wedding venue.
PRICE: $95 for the six-course degustation, $65 additional for wine matches.