Top breakfast spots for hangover nibbles, posh nosh or big brekkies in Queenstown, New Zealand 
One of the best things about Queenstown is the food. There's so much choice out there! Choosing where to eat breakfast can be hard, so after a lot of in-depth research, we have rounded up the best places to eat breakfast in Queenstown, to match what kind of day you're having…
For trend-surfing: Bespoke Kitchen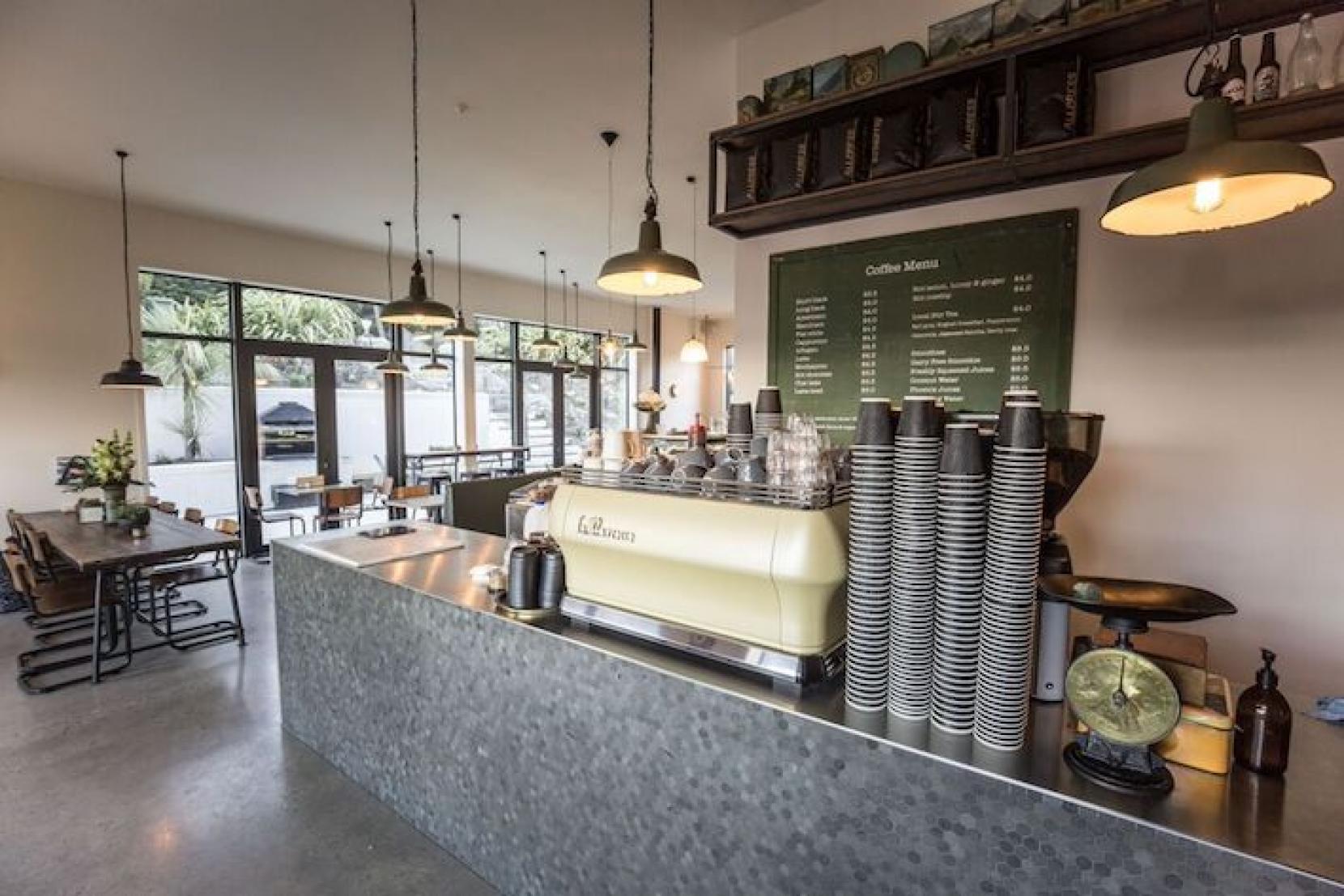 The sister café of local favourite Vudu Kitchen and Larder, Bespoke Kitchen was always going to be great. Healthy, hearty breakfasts, Allpress coffee and a great atmosphere, it's no wonder Bespoke Kitchen was awarded the best café in New Zealand 2016.
With its new title, hordes of visitors have flocked to try the best of the best. Here, the occasional celebrity can be spotted in its natural habitat with a veggie juice and sunglasses.
Chia pudding, whole wheat sourdough French toast and summer porridge – the menu is wholesome, delicious and on-point when it comes to the latest trends in café food.
Where: 9 Isle St, Queenstown
Price Range: $10 - $30
Opening Hours: 7.30am - 5pm, Monday to Sunday.
For art deco appreciation: Ivy and Lola's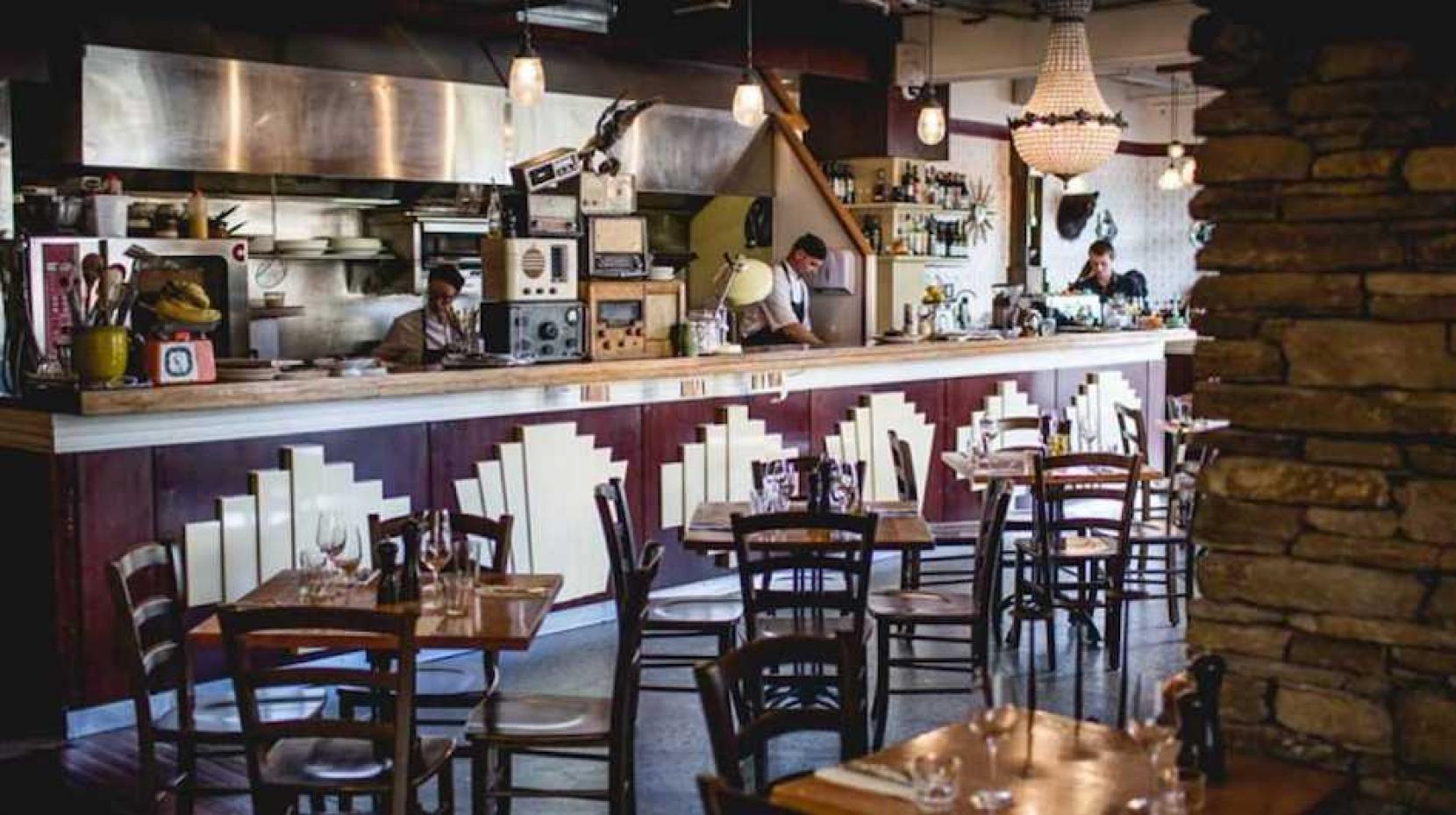 Do you love vintage radios, 1930's chic and great food? Ivy and Lola's is your ideal breakfast venue.
The Art Deco inspired restaurant is a popular place for evening dining, but has become renowned for its big Kiwi breakfasts and excellent coffee.
Named after the owners' daughters, Ivy and Lola's serves up eggs benedict, muesli and a big ol' Kiwi style breakfast. Try smoked fish croguette or southern fried chicken and waffles, all made from locally sourced, seasonal ingredients and served until 3pm.
Where: Steamer Wharf, Queenstown
Price Range: $15 - $25
Opening Hours: 8am - 10pm
For the seriousLY hungover: Red Rock
We know, we know, Queenstown has some of the best bars around and it's easy to have one too many. After a night of local red wine, tequilas and cocktails, you need a big, carb-laden breakfast stat. And after spending your week's wage in the bars, you'll need something reasonably priced.
Enter your saviour; Red Rock. This cosy café bar has a roaring fire, pool tables and Hummingbird coffee. It's also the home of the epic $10 BIG breakfast.
Red Rock's generous portion of beans, sausages, hash browns, mushrooms, toast, eggs and bacon will get you back on your feet in no time.
Where: 48 Camp Street, Queenstown
Price Range: $8 - $15
Opening Hours: 8am – 11pm
For breakfast with a view: Public Bar and Kitchen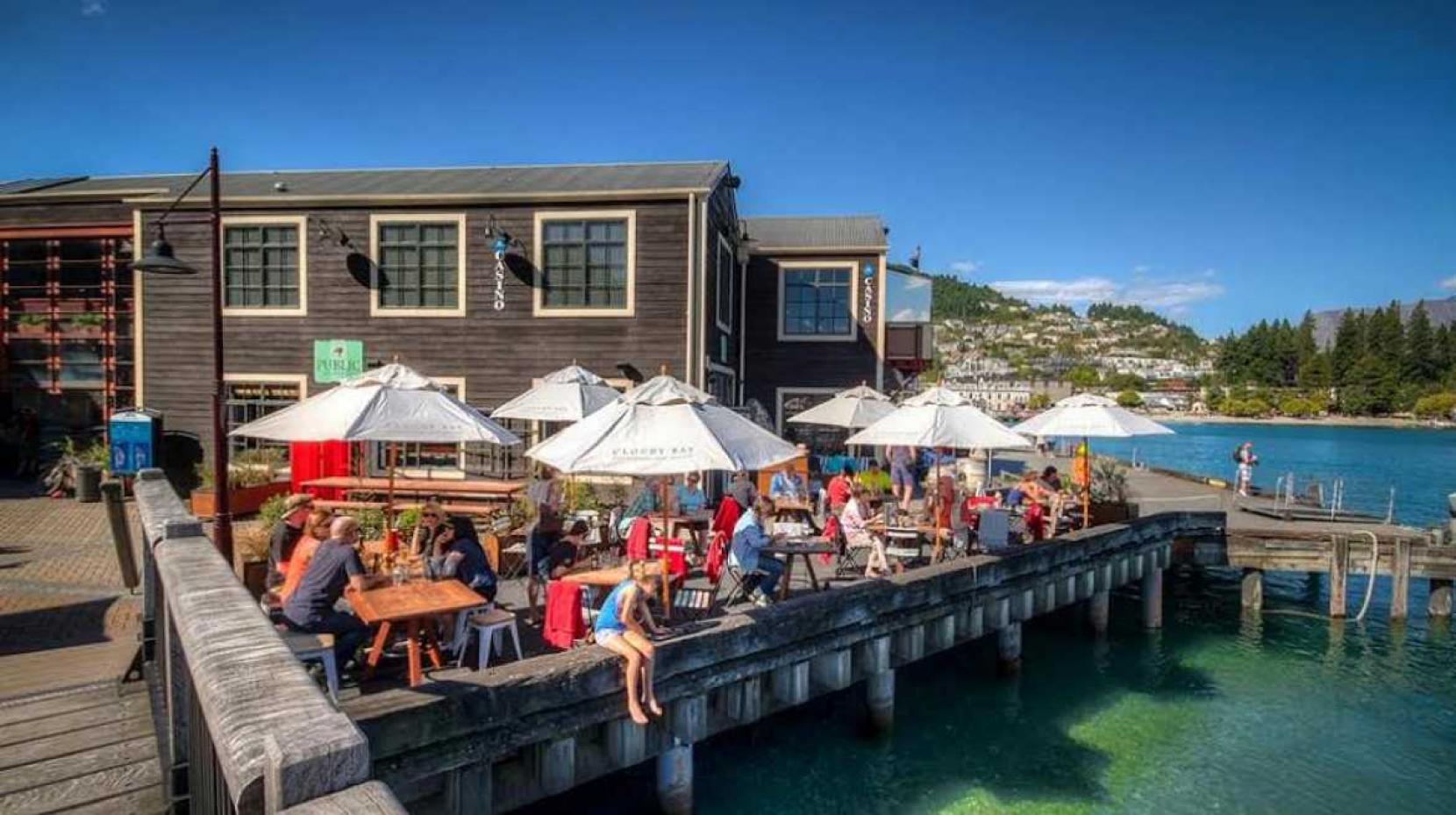 So close to the lakefront you can almost dip your toe in the water, Public has some of the best views in the world. The blue waters of Lake Wakatipu stretch out before you and the Remarkables loom over you in all their grandeur.
With bottomless coffees and locally sourced food, you can't go wrong with breakfast at Public. The breakfast burger, poached eggs and breakfast beans are firm favourites which come with a bottomless coffee included.
Where: Steamer Wharf, Queenstown
Price Range: $12 - $16
Opening Hours: 10:30am until late
For a pre-church munch: Halo
Devilishly good food can be found right beside the 1932 Anglican Church on the appropriately named Church Street.
Bathing in sunlight year-round, this airy café serves Gravity coffee and a great selection of teas. Tuck into breakfast burritos, avocado and feta smash or some of the best pancakes you'll find in Queenstown.
Where: Church Street, Queenstown
Price Range: $12 - $25
Opening Hours: 7am – 9pm