If Queenstown were a drink, it would have to be an Espresso Martini.
Surely, they are the perfect match. With a good hit of caffeine to keep you up all night, a strong spirit to warm the soul and a dash of top shelf liqueur for the indulgence factor, the Espresso Martini is the ultimate drink for the ultimate South Island party town. What else can keep up with a town that has the reputation as the adrenaline capital of New Zealand as well as a mecca for extravagant lifestyles and winter action?
Like most things Queenstown does, the Espresso Martinis around here are never dull. Expect a little extra va-va-voom when you order, like a dash of New Zealand's own Manuka honey, cinnamon to spice things up, or a touch of class with something special from the top shelf.
So, if you're looking for an Espresso Martini in Queenstown, here are a few establishments that take their cocktail making seriously.
The Sundeck is always the perfect place to start the night. This blink-and-you'll-miss-it drinking spot may be tricky to find, but once you're there, you'll be rewarded with some of the best views, beats and cocktails Queenstown has to offer. From the ultra-chilled rooftop lounge bar, soak it all in with a Sundeck Espresso Martini.
How it's done: Vanilla infused Absolut Vodka, Heering Coffee Liqueur, Manuka Honey, Fresh Espresso Shot.
This stylish Steamer Wharf establishment is the place to meet, just ask anyone. And it's easy to see why. From its enviable location by the lake, Little Blackwood serves up Espresso Martinis with a twist, the perfect accompaniment to stunning lake and mountain views.
How it's done: The Meet Me Here Espresso Martini. Absolut Vanilla, Galliano Ristretto, House-Made Cinnamon Syrup, Espresso Shot.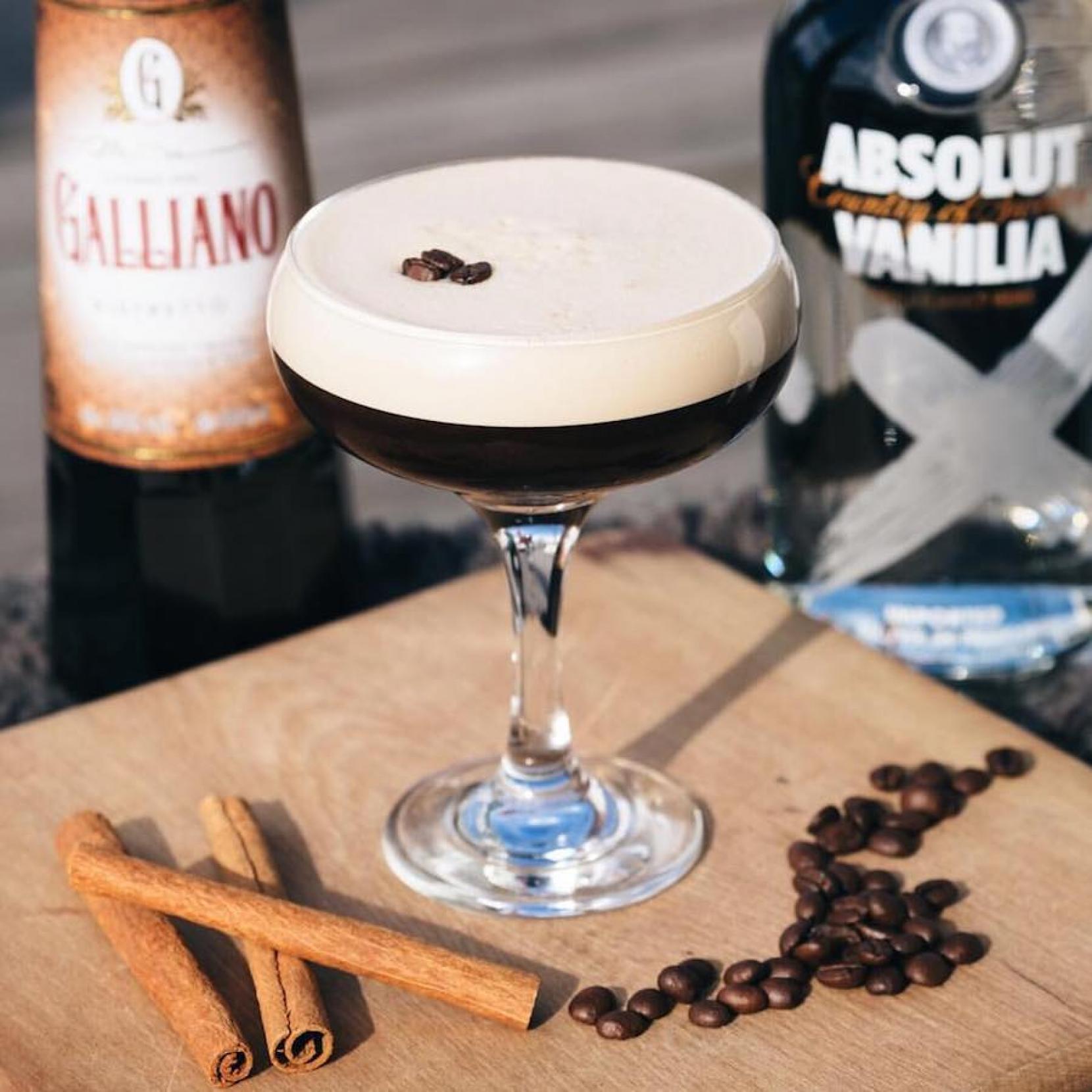 If things are getting loud and you're out past curfew, you're probably at The World Bar. This pumping Church Street establishment is famous for great drinks, great food and teapot cocktails. Oh yes, you haven't done Queenstown till you've drunk cocktails from a teapot. Being a sophisticated cocktail, The World Bar's Espresso Martini is served in a glass but certainly won't disappoint.
How's it's done: Vodka, Kahlua, Vanilla Syrup, Espresso Shot.
For the discerning cocktail drinker, Eichardt's Bar offers a touch of sophistication. In a stunning heritage building, Eichardt's Bar overlooks Lake Wakatipu and offers a seriously cosy setting with sofa, a fireplace and impeccable service. Eichardt's serves Bollinger by the glass. Enough said.
How it's done: Eichardt's Smoked Espresso Martini. Jameson Irish Whisky, Bailey's, Frangelico, Fresh Espresso with just a nip of Laphroaig 10-y-o Single Malt Whisky.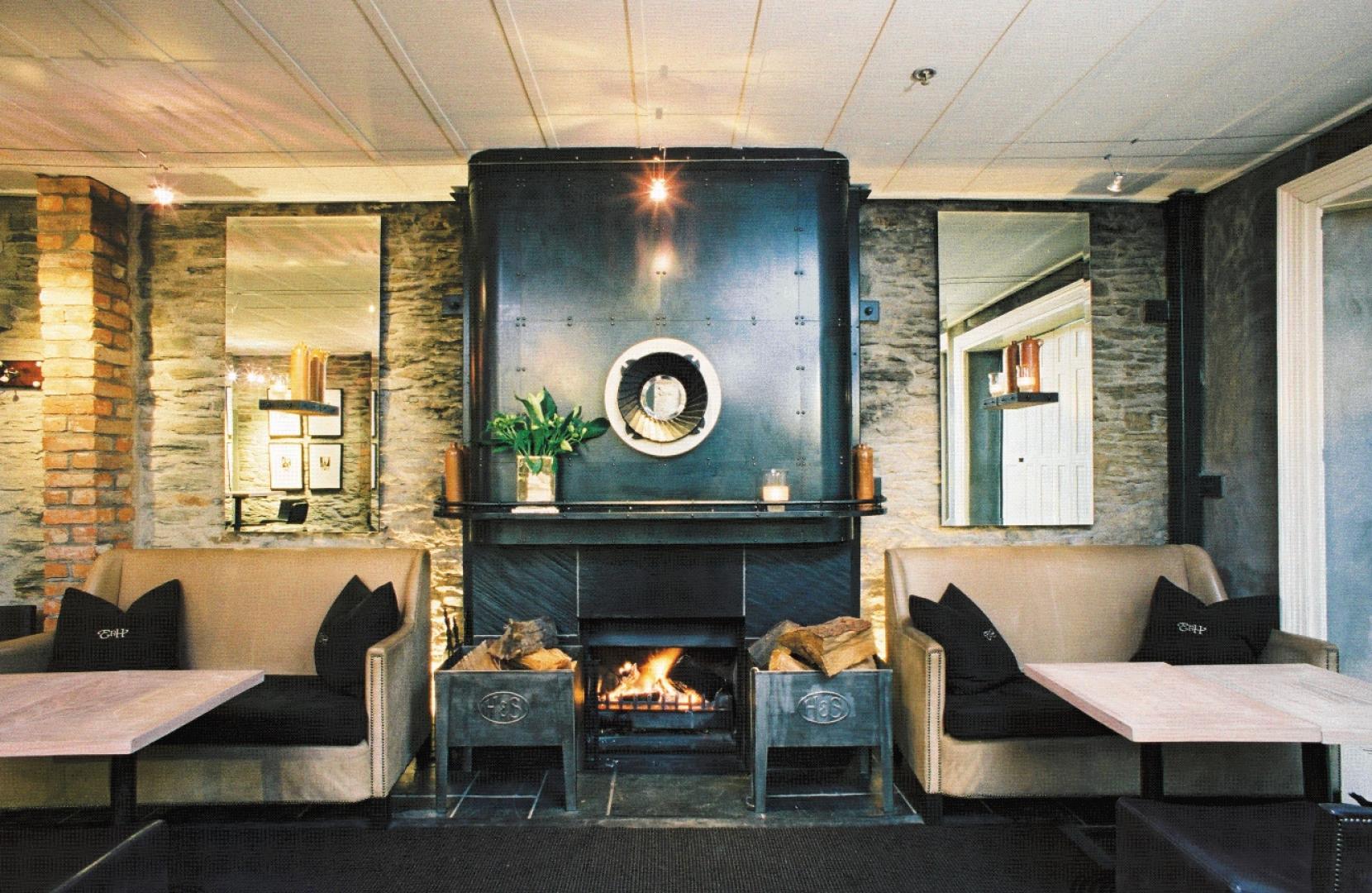 Ivy and Lola's is busy, bustling and always on point. In the heart of the Steamer Wharf dining precinct, Ivy and Lola's delectable décor mashes retro art deco with elegant Kiwiana in one glorious dining experience. Dine, drink and enjoy.
How it's done: Vodka, Coffee Liqueur, Irish Cream, Fresh Espresso
If it's the end of the night and you're not ready to go home, we recommend sneaking upstairs to The Bunker. Another secret spot, you'll have to find a local and ask for directions. Once inside, enjoy the small, cosy space with quality cocktails, late night luxury house music and an open fire.
How it's done:  Vanilla Infused Vodka, Manuka Honey, Heering Coffee Liqueur, Shot of Espresso.