Queenstown left you feeling a little exhausted?  Overdosed on adventure?
Maybe you've hit the thrills and spills a little too hard, or perhaps you've been a work-a-holic of late. If you're craving relaxation, it might be time to switch gears and get your Zen on. 
There's more to Queenstown than adrenaline and thrills. In fact, there are loads of options for relaxing, taking time out, and finding calm in the adventure capital of New Zealand. Here are a few of our favourites.
You had me at "Day Spa"
Looking to reverse the indulgences of Queenstown with a massage, scrub, polish or manicure? You'll find a huge range of beautiful day spas from the budget-conscious to the lavish. In the centre of town, Body Sanctum, Hush Spa and So Spa at the Sofitel offer the full range of spa treatments and services.  For a rural (and luxurious) experience, the spa at Millbrook Resort is an experience in itself and a great excuse to get out of Queenstown.   
For the ultimate, The Mobile Massage company offers professional massage services in the comfort of your room. Trust us, there's no better way to relax.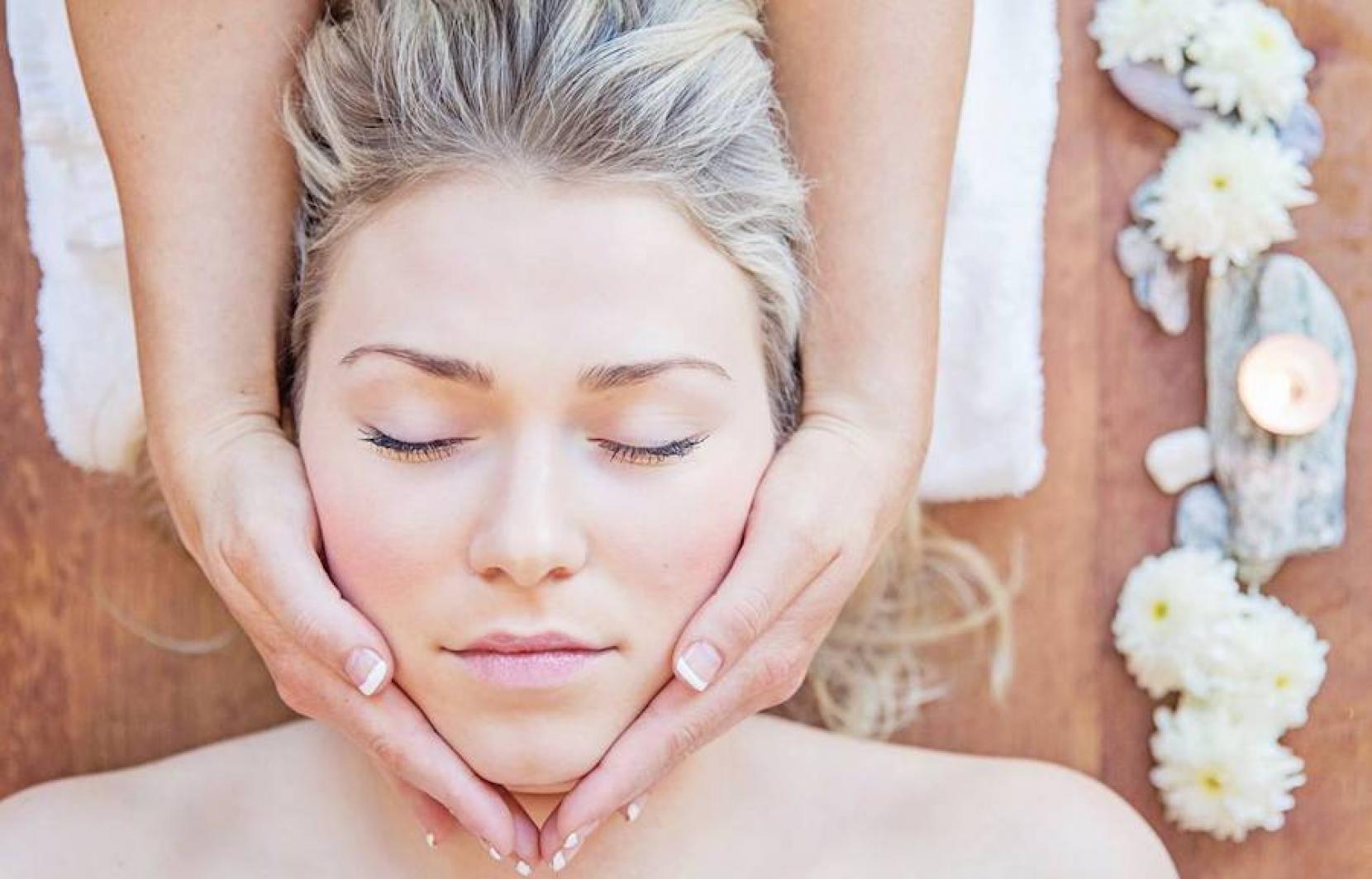 Body Sanctum offers amazing facials among other spa services
Keep calm and yoga on
Time to stretch and de-stress? Then it's time for yoga. Whether you're a yogi master or a novice, you'll find a class to suit you. There are regular yoga classes for all styles and abilities at Queenstown Yoga Studio, Studio Sangha, Yoga Nadi, and The Sherwood.
Studio Sangha is the so-called 'hottest place in town' offering hot Bikram yoga and other styles done in a warm room. Get sweaty, loosen up those muscles and don't forget your water.
Yoga Nadi is a full wellness centre with beautiful studios in central Queenstown and Frankton. Nadi also offers complementary wellness services like acupuncture, reiki, massage, Bowen therapy and much more.
If you feel you're in need of more than one class to get back to calm, then hunt down a Queenstown yoga retreat. Queenstown's impressive and powerful natural landscapes offer the perfect backdrop for getting back to what really matters. For yoga retreats, keep an eye on The Sherwood on Frankton Road and Aro Ha, a purpose built, permaculture-based wellness retreat set in spectacular Glenorchy, just 40 minutes from Queenstown.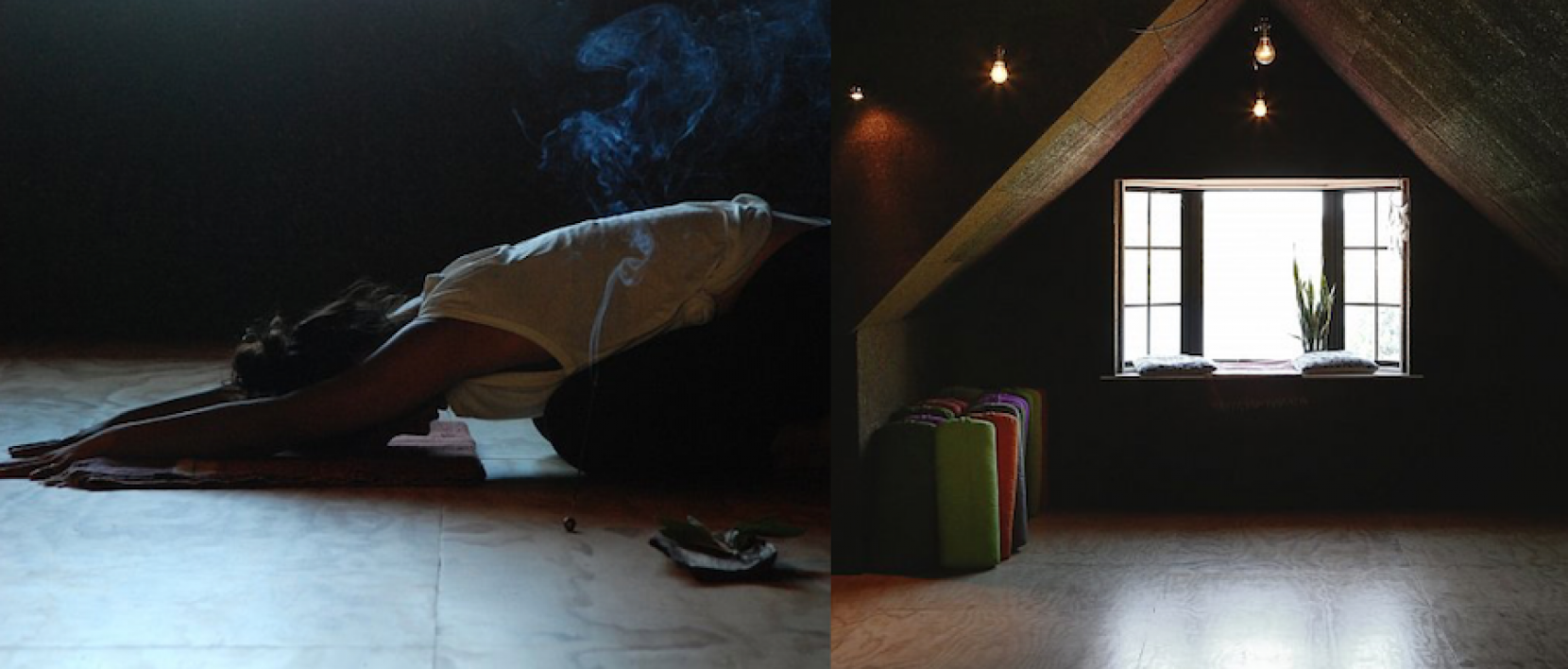 The Sherwood often offers yoga retreats in its gorgeous zen space
Soak the stress away: Hot pools and Saunas
A soak in a hot pool is never a bad idea. Whether it's after a day's skiing or a day's sunbaking, Queenstown offers world-class options for hot pools and saunas.
Just out of town, you'll find Onsen Pools at the base of Coronet Peak ski field overlooking the Shotover River canyon. This unique hot pool facility is Queenstown's only dedicated hot pool complex, and the romantic setting is best enjoyed with a friend!
Just up the road, Nugget Point also offers an enviable position overlooking the Shotover River Canyon. The hotel offers a pool and steam room featuring an indoor heated pool and relaxing Roman bath.
A slightly busier setting is the impressive Alpine Aqualand pool complex just near Queenstown Airport. The council-run facility includes a hot pool, 25m-lap pool, leisure pool, lazy river, waterslide and toddler play pool. It may not always be quiet (or relaxing), but it's a great place to take the kids.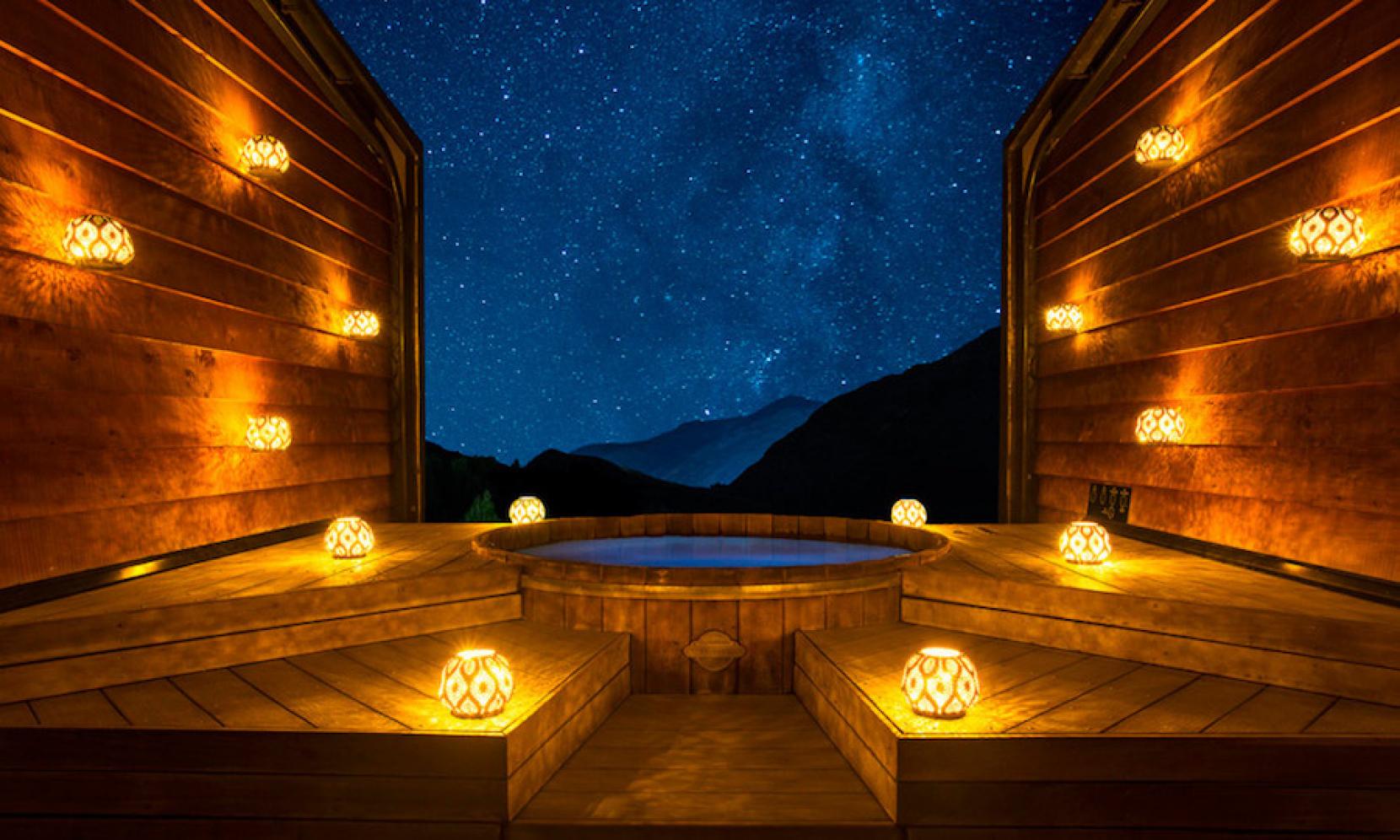 Soak under the stars at the Onset Hot Pools
Meditate on this 
Sometimes there's nothing more relaxing than nature itself, and in this department, Queenstown delivers the goods. Whether you meditate like the Dalai Lama or you just fancy a quiet moment, it's impossible not to be impacted by the Queenstown landscape. It's the kind of scenery that demands you take a moment to soak it all in.
Why not hike a quiet mountain track, take a stroll along the lakefront as the sunsets, or perch yourself on a rock over Lake Wakatipu for a dose of nature's medicine? We guarantee it will do you good.
Whether you're looking for a chilled-out break, or you're looking for ways to calm the nerves after an adventurous day out, there are plenty of ways to find your Zen in Queenstown.